400/430 California Street
---
400 California Street
San Francisco
Acquisition (2016)
Architect:
Walter Danforth Bliss / William Baker Faville
246,919 sf
Floors: 1
430 California Street
Architect:
Anshen & Allen Architects
171,785 sf
Floors: 21
---
Located in the north of Market Street district, 400/430 California Street is situated in an area of San Francisco long known for a strong office market for financial institutions.
The property consists of a low-rise bank branch (400 California Street), which has been designated a historical landmark since 1908. Adjacent to it, is an office tower (430 California Street) built in 1965. Takenaka Corporation has joint-ventured with KENNEDY WILSON and acquired this asset in December 2016.

A historical fact: the bank unit is the first commercial facility to be rebuilt in 1908 after the 1906 San Francisco earthquake, and is therefore known as "The Grand Old Lady of California Street".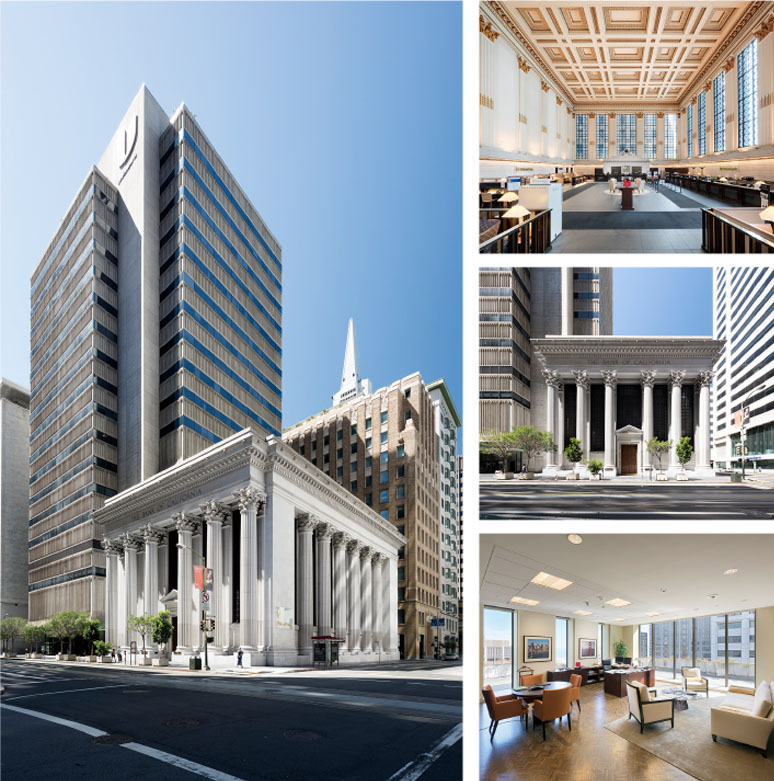 Heron Tower
---
New York
Acquisition (1989)
Architect: Kohn
Pederson & Fox
143,709 sf
Floors: 26
---
Heron Tower is located in world-famous Midtown Manhattan at 55th Street near Park Avenue lined with the major corporate headquarters of global enterprises and high-end condominiums, and Fifth Avenue, home to Rockefeller Center, exclusive department stores and prestigious retail shops. The building contains high-quality environmental office space which is occupied by various financial institutions and investment companies.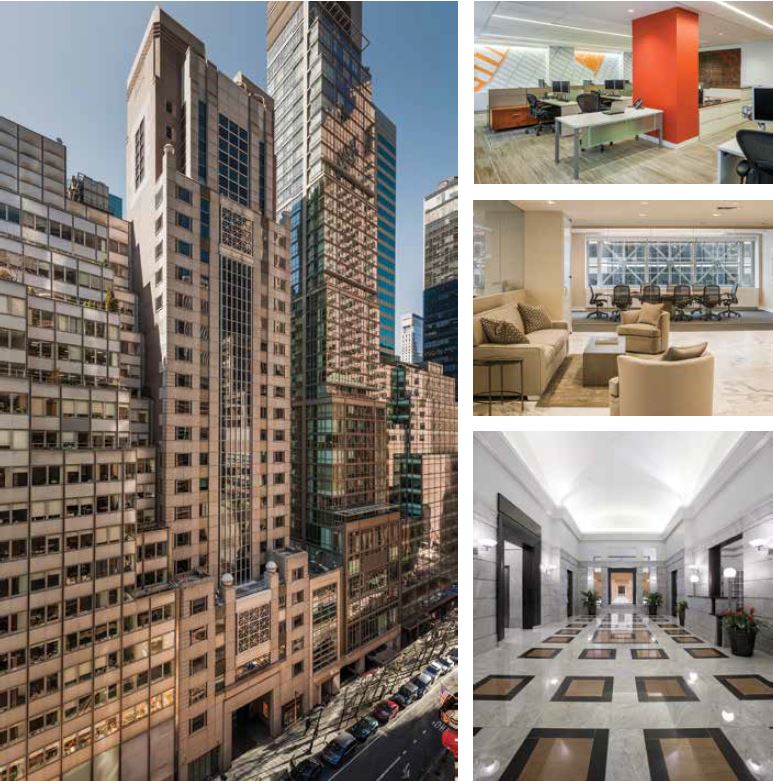 Plaza 57 at Nippon Club Tower

---
New York
Development (1991)
Architect: Takenaka
Corporation
76,338 sf
Floors: 21
---
Nippon Club Tower (Plaza 57) is a Class A office building owned by Takenaka, which includes Plaza 57's commercial condominium units on the upper floors and on the lower floors, The Nippon Club, an organization established to foster goodwill between the local and Japanese communities. The Building is nearby to Carnegie Hall and Central Park, and at the heart of major new development, including the two tallest residential towers in New York. In 1991, Takenaka proposed replacing the former building with the current commercial condominium solution, and through efficient local project management, design and engineering, the project was completed in a year and 9 months.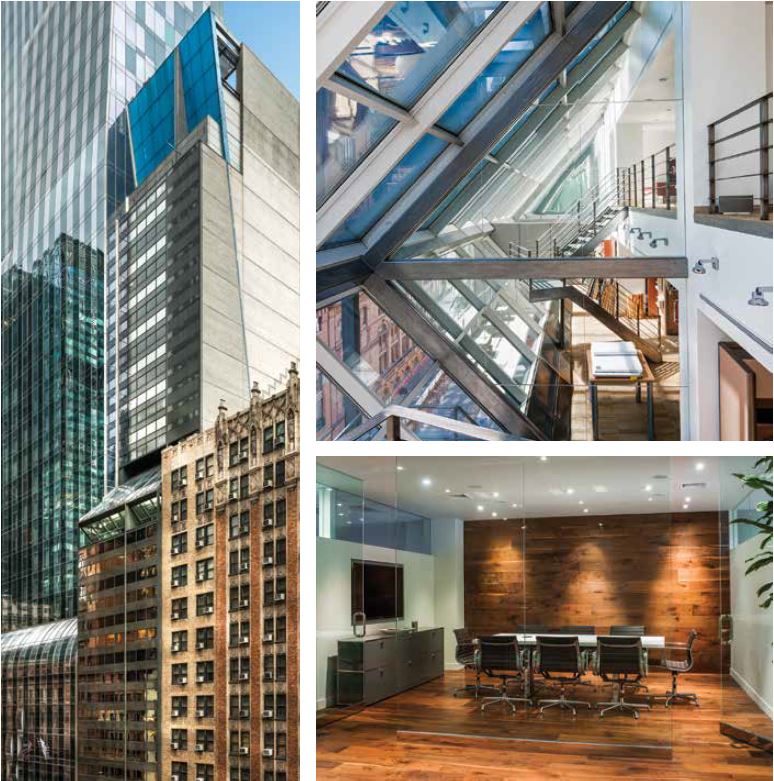 Hotel Nikko San Francisco

---
San Francisco
Development (1987)
Architect: Takenaka
Corporation (U.S.A.)
570,164 sf
Floors: 25
---
Hotel Nikko San Francisco is located in the center of San Francisco, the gateway city of the United States west coast. The upscale hotel of 25 floors with 533 rooms is conveniently located a few blocks from Union Square and suitable for business, sightseeing, and shopping. This was Takenaka's first development project in the USA. Takenaka acquired the land, prepared the plan, designed and constructed the building. It maintains ownership of the property and its 25th anniversary was celebrated in 2012. In 2010 and 2013, the hotel received the Community Spirit Award from the Hotel Council of San Francisco in recognition of its longtime support of the local community.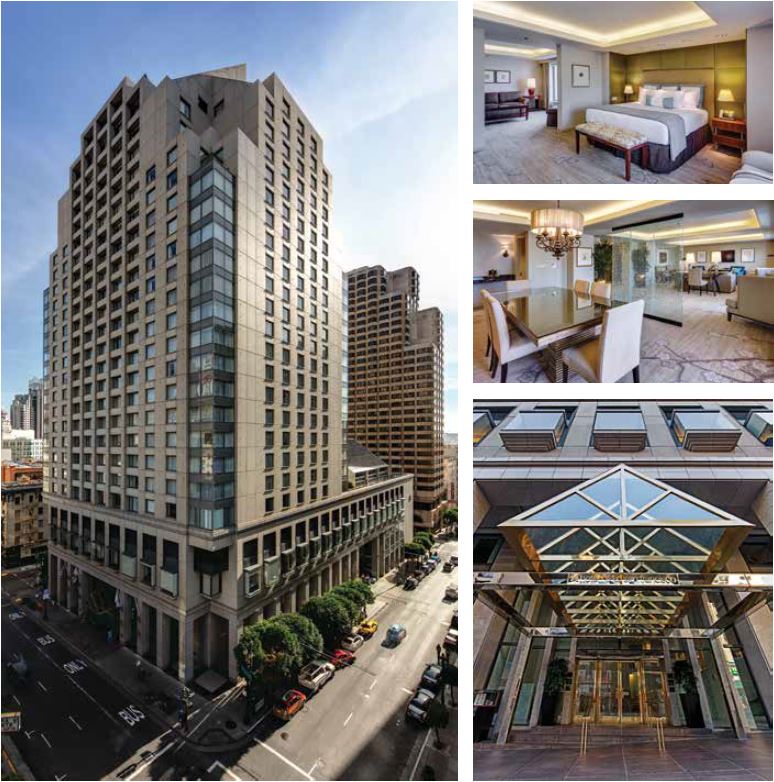 Poipu Bay Resort
Grand Hyatt Kauai Resort & Spa

---
Kauai, Hawaii
Development (1990)
Architect: WAT & G
767,098 sf
Floors: 4
---
Grand Hyatt Kauai Resort & Spa is elegantly designed and inspired by Classic Hawaiian resort architecture with hotel resort services provided through the Grand Hyatt brand. It has been awarded a Top 10 high-end resort every year by the Gold List and Readers' Choice of Conde Nast Traveler. Takenaka developed, constructed and is the sole owner of the resort. The success of this property and its reputation is founded upon its guests' loyalty and the faith of the local community.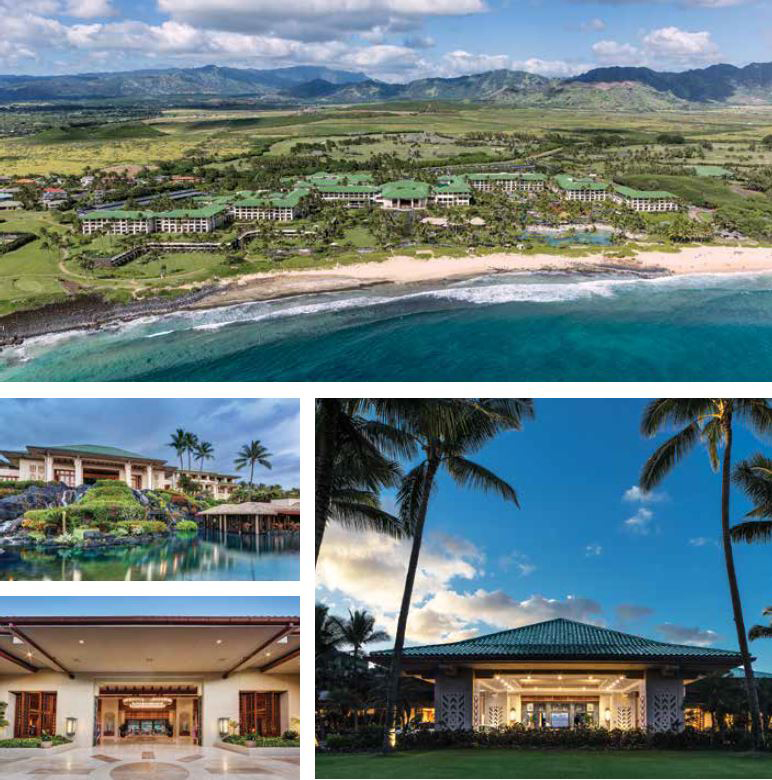 One Fleet Place

---
London
Acquisition (2013)
Architect: Skidmore,
Owings & Merrill
169,628 sf
Floors: 10
---
One Fleet Place is located in the City of London. Central London has long been favored by a range of high profile businesses and institutions such as St. Paul's Cathedral and The London Stock Exchange. The building is conveniently located near Blackfriars Bridge which crosses the Thames River and connects directly to the City Thameslink Station. After the completion of the construction of the Crossrail in 2018, this new transit line will place Heathrow Airport approximately half an hour away. Takenaka acquired this property in September 2013.